If there's something I've learned over the past month it's that I am continually learning. I do love to learn, but I tend to think I know quite a bit too. However, when my outstanding guests gave me their ideas, I learned something new every time. Every. Time! I am so inspired to organize, stretch myself to try new techniques, and even pay a little more than I would normally have, knowing that it's an investment.
Save Money on Fabric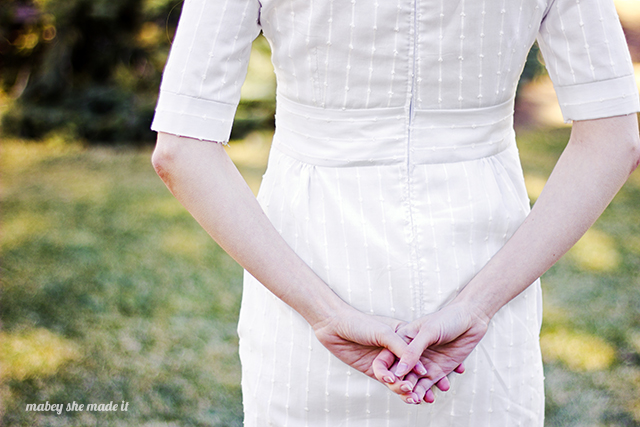 Save Money on Patterns
6. 5 ways to get FREE patterns
8. 5 more ways to find cheap or free patterns
11. 8 reasons for when to buy that pattern
Save Money on Supplies
12. Rethink how you look at sewing supplies
14. DIY your own cutting table (with storage!)
15. Redo your craft room for less than $100
16. 5 tips for saving money on supplies
General Savings Tips
17. 6 tips for saving money (with a sewing twist)
19. 5 crafty ways to extend the life of those clothes
20. Inexpensive and DIY organizational ideas
________________________________________
A HUGE thanks to all the ladies who participated in this series! Be sure to check them out as they continue to sew and craft amazing clothes, accessories, and other items.
Fabric:
Feather's Flights | Mabey She Made It | Phat Quarters | Vicky Myers Creations
Patterns:
Sew a Straight Line | House of Estrela | Sew Straight and Gather | A Real Life Country Housewife
Supplies:
Bernina Sewing, Etc. | Pretty Practical | Finn's Door | Lulu and Celeste
General Tips:
 From-a-Box |  Willow & Stitch | Knot Sew Normal